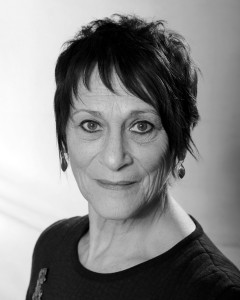 My major interest has always been paediatric mental health.   After completing post-graduate training in Sheffield, I took up my first Consultant post in 1991 at Doncaster Royal Infirmary. There I headed up the Child Development Centre and developed the first paediatric led multiagency ADHD service in the UK.
In 1999, I moved to St George's, London where I held an NHS consultant contract and was honorary Senior Lecturer. I have now retired from St George's.
My areas of clinical work are mostly in autism spectrum conditions and ADHD and I am particularly interested in how medicines can help in developmental disorders.
Nationally, I have represented paediatrics in several major projects in my role as an executive member of the RCPCH Paediatric Mental Health Association and past chair of the College Specialist Advisory Committee on Mental Health, for example, as a member of the NICE Guideline Development Groups and NICE Quality Standards specialist advisor, for ADHD and for Conduct Disorder. I write and review both professional and patient information, particularly about ADHD, for several national bodies such as the British Medical Journal, Map of Medicine, NICE Clinical Knowledge Summaries etc. I am a member of the Board of the Attention Deficit Disorders Information and Support Service (ADDISS).
Internationally, I have been the external validator for the Belgian counterpart of NICE and a member of several advisory boards involved in the development of new medications.
Some Relevant Publications
Keen DV, Autism, Feeding Disorder and Failure To Thrive. Eur Child Adolesc Psychiatry 2007
Keen DV, Fonseca S., Wintgens A. Selective Mutism: a consensus based care pathway of good practice. Arch Dis Child 2008
Children with Special Needs (chapter) in ABC of One to Seven. Ed. Valman B. 2008
Keen DV, Hadjikoumi I. Systematic Review of treatments for ADHD. BMJ Clinical Evidence, 2010 & 2014
Keen DV, Reid F, Arnone D. Autism, ethnicity & maternal immigration. Br. Journal of Psychiatry, 2010
MacLeod RL, Keen DV. Innovations in Practice: 'Off-label' clonidine: UK
Paediatric and Child and Adolescent Psychiatry prescribing practice for sleep problems, CAMH, 2014

Keen DV. Key Questions for family doctors when considering an autism diagnosis. Pulse magazine, 2019